See on Scoop.it – Eagle Views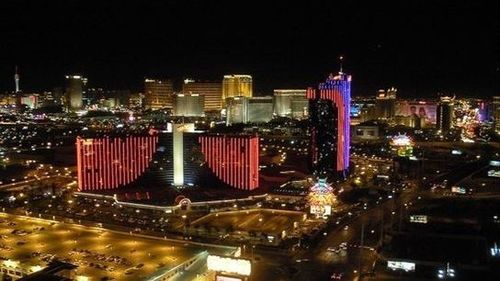 Disputes between unions and employers over paying for new costs associated with the Affordable Care Act are roiling labor talks nationwide.
EagleWings's insight:
In Philadelphia, disagreement over how much workers should contribute to such health-plan cost increases has stalled talks between the region's transit system and its main union representing 5,000 workers as they try to renegotiate a contract that expired in March.
Roughly 2,000 housekeepers, waiters and others at nine of 10 downtown Las Vegas casinos voted this month to go on strike June 1 if they don't reach agreements on a series of issues, the thorniest of which involve new ACA-related cost increases, according to the Unite Here union.
Flight attendants at Alaska Airlines voted down a tentative contract agreement with management in February, in part because it didn't provide enough protection against a possible surge in ACA-related costs, union members said. They are still without a new contract.
Labor experts on both sides say the law doesn't take into account that health benefits have been negotiated by employers and unions over decades, and that rewriting plans to meet new requirements can affect wages and other labor terms. Oh boohoo. Those of us in the private sector who are non-union had health care plans we liked as well and were promised that if we liked our healthcare plan we could keep it. We couldn't and neither can you. But we did not want it you all did.
"It's been a challenge for even some of the stronger unions to maintain the quality health plans that they have offered over the years," said Daniel Murphy, an attorney in New York who represents employers in labor talks. Hey tell us in the non-union world that. We all know this all too well.
Among the earliest supporters of the health-care law, unions have unsuccessfully tried to win concessions from the Obama administration on some issues now involved in the labor talks.
Oh yes let us not forget that these very same labor unions were all in favor of Obamacare and fought to have it enacted. Now they are seeing the error of their ways and I am sure they are going to cry foul loud enough and promise to withhold enough financial support that Obama and the Dems will come through with some sort of taxpayer bailout, to cover the increased costs being imposed on them by the very party they support.
What started this whole health care debate in the first place was the  legacy costs of union healthcare plans being provided by the unions, many of which operate in the public sector. State run health plans were causing state budgets to bust so the thought of Obamacare was to shift the  cost of these public sector union contracted healthcare costs to taxpayers to pay in the form of subsidies. The states would then dump their legacy costs into the OBAMACARE exchanges and avoid the costs of health care.
However they were planning on the plans to be the same lavish plans they were offering their employees not these bloated  mandated care plans being forced on them by Obamacare.
If you lie down with dogs you are going to get up with fleas. Let this be a lesson to all. You can not make deals with the devil and expect to come out a winner in the end.
See on www.foxnews.com
Related articles